Understand the laws impacting mandatory vaccination programs and the key issues to consider when structuring a program.


COVID-19 vaccinations are now increasingly available to employees, and employers are anxious to have a vaccinated workforce in order to avoid future closures and outbreaks. However, there are legal complexities on structuring mandated vaccine programs under statutes administered by the EEOC, OSHA, the Department of Labor, and the National Labor Relations Board, as well as addressing worker resistance to mandated vaccination programs. This topic will address the various intertwining federal laws impacting mandatory workplace vaccination programs, ranging from the OSH Act, ADA, and Title VII to issues arising under collective bargaining agreements, wage and hour laws, FMLA, and state workers' compensation laws. This topic will also outline key issues to consider when structuring a program, including on-site versus off-site, verification of vaccination status in light of both HIPAA and GINA, which refusals are protected, and what elements are needed to assert the direct threat to safety affirmative defense.


Learning Objectives


You will be able to define reasonable accommodation and direct threat to safety within the context of the Americans with Disabilities Act.
You will be able to describe how to structure vaccine incentive programs so they will not violate OSHA regulations or collective bargaining agreements.
You will be able to discuss which federal worker protection statutes apply to COVID-19 vaccine programs and which workers are protected under those statutes.
You will be able to explain how to document vaccine refusals and which actions can be taken when workers refuse on the basis of age, disability, religion, or political beliefs.

Agenda

Overview
Overview of Issue
Vaccine Basics
Key HR and Other Issues

EEOC Guidance on Mandatory Vaccines and Employment Law Issues
Trump-Era Guidance and Changes Under Biden EEOC
Religious Belief Exceptions and Reasonable Accommodation
ADA and GINA Issues, Reasonable Accommodation and Direct Threat to Safety Defense
Vaccines, Overtime Pay and FMLA Leave

Labor Law and Workers' Compensation Implications
Worker Right of Refusal Under NLRA
Issues of Vaccine Administration by Employer and Workers' Compensation
Employer Vaccine Incentive Programs and OSHA

Best Practices and Solutions
Best Practices for Addressing Employee Vaccinations for COVID-19
Employment and OSHA Solutions
Conclusion

Who should attend?
This live webinar is designed for human resource professionals, business owners and managers, benefits and payroll professionals, operations managers, presidents, vice presidents, supervisors, managers, controllers, accountants and attorneys.


In Partnership With Lorman Business Center, LLC



Your Instructor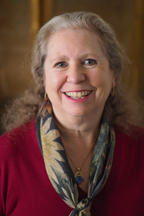 Adele L. Abrams
President of the Law Office of Adele L. Abrams P.C., in MD, CO and WV; www.safety-law.com
Practice emphasizes all aspects of occupational safety and health and employment law
Conducts regular seminars and workshops on numerous OSHA, MSHA, and human resource issues
Wrote several publications related to the areas of occupational safety and health and employment law and hosts the podcast "Ask the Safety Lawyer" on the Safety Justice League channel
Memberships include ASSP, NSC, and ABA
J.D. degree, George Washington University; B.S. degree, University of Maryland