Learn procedures relating to post-judgment files as well as collection of money judgments and steps to take in order to locate assets of a judgment debtor.


This material will cover the laws and procedures relating to collection of money judgments, including an explanation as to the steps a judgment creditor can take to locate assets of a judgment debtor and the court procedures available for attaching a judgment debtor's real or personal property. This topic will also discuss how a debtor's bank account and/or wages can be applied toward payment of the judgment debt. Additionally, the impact of bankruptcy on the rights of a judgment creditor will be analyzed.


This topic will benefit lawyers engaged in creditor rights and collection as well as paralegals who assists those attorneys. The material is also appropriate for collection agencies and original creditors who resort to a court action for collection of debts.


Learning Objectives


You will be able to explain the procedures for executing on a judgment by levying on real or personal property.
You will be able to recognize the specific rules relating to attachments on joint property.
You will be able to describe the alternative remedies and procedures available to a judgment creditor who is unable to attach wages or bank accounts.
You will be able to identify the steps that a judgment creditor can take to satisfy a judgment.

Agenda


Securing the Judgment
Filing Judgment Rule
Effect of Appeal
Perfecting Lien on Real Property
Statute of Limitations

Post-Judgment Discovery
Debtor Examination
Discovery From Third Parties
Interrogatories
Requests to Produce Documents
Subpoena of Bank Records
Depositions

Locating Assets
Internet Sources
Skip Tracing Vendors
Work/Bank Search Vendors
Public Records

Garnishment on Wages
Federal Exemptions
State Laws as to Rights to Garnish
State Law Exemptions
Continuing in Nature vs. Time Limitation
Defenses to Garnishment
Wrongful Garnishment

Attachment on Bank Accounts
Treasury Regulation Excluding Exempt Funds
Joint Bank Accounts
Garnishee Obligations
How State Law Exemptions Apply
Judgment Against Garnishee

Execution on Real Estate
Lien of Judgment
Joint Title Issues
Service of Levy
Notice of Sale
Public Sale
Sheriff's Deed
Priorities

Execution on Personal Property
Tangible Property
Intangible Property
Levy or Leave vs. Levy and Seize
Expenses of Storage
Public Sale
Disposition of Process

Other Remedies
Charging Order
Ancillary Relief
Receiver/Involuntary Bankruptcy
Fraudulent Conveyance

Effect of Bankruptcy
Automatic Stay
Avoidance of Liens
Unscheduled Debts
Non-Dischargeable Debts
Objection to Dischargeability

Who should attend?


This live webinar is designed for attorneys, credit and collection managers, presidents, vice presidents, directors, branch managers, lending professionals and accountants.

Your Instructor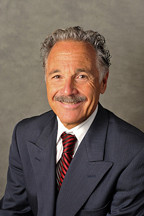 Ronald S. Canter, Esq.
Founding member of The Law Offices of Ronald S. Canter, LLC of Rockville, Maryland and has been engaged in the private practice of law since 1980
Recognized authority on creditors' rights and the regulation of collection practices
Represented creditors, attorneys and collection agencies in complex litigation in both federal and state courts
Successfully prosecuted appeals before state and federal courts on a number of significant issues affecting the credit and collection industry
Appeared, as counsel of record for the National Association of Retail Collection Attorneys (NARCA) in Heintz v. Jenkins, the first fair debt collection practices case to reach the supreme court
Well known speaker on creditors' rights issues and has presented many seminars and continuing education programs to trade groups and Bar Associations; has also been invited on several occasions by the Maryland Judicial Institute to lecture state court judges on consumer credit and debt collection issues
Published articles in law reviews and trade publications on creditors' rights issues; was an adjunct professor at the University of Baltimore School of Law and a lecturer on business law at the Robert H. Smith School of Business at the University of Maryland