Navigate the tricky legal maze and ensure you meet privacy obligations for your customers, employees, and the general public.


The last few decades have seen an exponential increase in the amount of personal information of the average American that is collected, stored, transmitted, and used by businesses, government agencies, hospitals, educational and financial institutions, social media organizations, advertisers and others. The need to balance an organization's or business's right to use the data against the individual's right to privacy has resulted in a variety of laws and regulations.


This topic will outline the rules related to privacy that Texas businesses must comply with, specifically including federal statutes such as HIPAA, FERPA and GLB, as well as Texas state laws such as the Medical Record Privacy Act, the Identity Theft Enforcement and Protection Act, and the provisions of the 2011 Texas Legislature's House Bill 300. It will also highlight laws of other jurisdictions that might be applicable to Texas business, such as the CCPA and GDPR, due to having employees or customers who are residents of other states or countries.


Learning Objectives
You will be able to discuss federal regulatory structures.
You will be able to review Texas regulatory structures.
You will be able to identify other jurisdictions' laws.
You will be able to explain data breach reporting rules.

Agenda


Federal Regulatory Structures
HIPAA
FERPA, GLB, GINA, and the FTC Act
Federal Labor Laws

Texas Regulatory Structures
Medical Record Privacy Act
Identity Theft Enforcement and Protection Act
2001's House Bill 300

Other Jurisdictions' Laws
Other States

California: CCPA and CPRA
Nevada and Massachusetts: Data Security and Encryption
Illinois: Biometric Information Privacy Act

Other Countries

GDPR
Data Breach Reporting Rules

Who should attend?


This live webinar is designed for human resource professionals, personnel managers, payroll professionals, benefit managers, business and office managers, presidents, vice presidents, CFOs and controllers.


In Partnership With Lorman Business Center, LLC



Your Instructor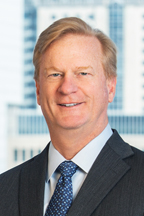 Jeffery P. Drummond
Partner in the health care section of Jackson Walker L.L.P. (Dallas, Texas office)
Represents hospitals, physicians and physician groups, other health care providers, and health care technology companies
Regularly advises clients regarding compliance with health care, pharmaceutical, and tax exemption laws and regulations, including the federal Stark Law and Anti-Kickback Statute
Frequent speaker on medical record privacy and security issues, HIPAA, and cybersecurity
Maintained a blog on HIPAA and other medical records matters since 2002 at www.hipaablog.blogspot.com
Adjunct professor of health law, Naveen Jindal School of Management at The University of Texas at Dallas
J.D. degree, The University of Texas; B.A. degree, University of Dallas